A highly versatile Double Ended Ferry design for inland waterways navigation has been finalized.
With 212 meters of lane length and the capacity to load up to 10 trucks, the Ferry will be one of the most capable in the Danube region.
The use of four fully integrated propulsion units from Thrustmaster of Texas allows maximum flexibility in operation as well as very low draught, which was a critical aspect for the design.
The modular design allows various configurations to match any specific requirements for both new builds and conversions, making it very easy to adapt and build.
SDG is proud to announce the achievement of a new milestone for the EU research project DTP2-052-3.1 – GRENDEL.
One of company's task is to develop a project for a Pusher Vessel with LNG propulsion.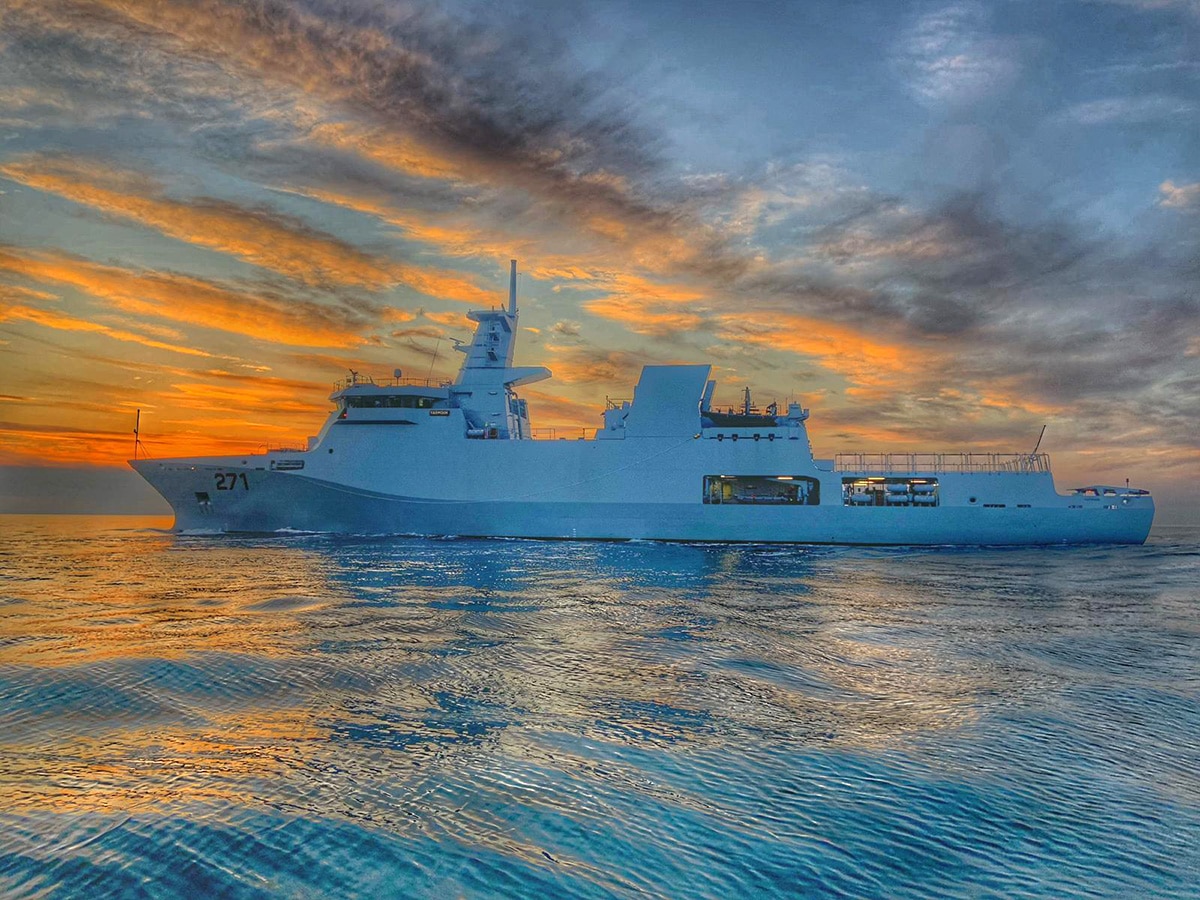 Ship Design Group (SDG) is proud to witness the delivery of the PNS Yarmook Corvette, made by Damen for the Pakistan Navy.
With this occasion we would like to congratulate the Damen team for this accomplishment.
Providing the Detailed Engineering. SDG got the chance to be part of the project team and bring its contribution to such a special ship.
Ship Design Group (SDG) is pleased to announce the delivery of another pilot boat for AFDJ Galati.
The pilot boat, a SDG PB12 design, is part of a series of three ships specially adapted to Owner's need to operate all year round…
Ship Design Group (SDG) is pleased to announce a new Contract for the Design of a Marpol vessel for the Port of Constanta Authority.
The ship is a self-propelled coastal vessel intended for collection and transportation to shore of liquid residues which arise from normal ship operation, such as…